pirate katie and i were fighting again. heello was being held above a pit of lava as we fought.
---
"YOU'RE A PIECE OF WORK!" i yelled, pulling at my hair. pirate katie crossed his arms. "it's not MY fault this is happening, your highness."
---
"IT MUST BE YOUR FAULT" i yelled. "MY FIANCE IS BEING HELD ABOVE A PIT OF LAVA BY A SLOWLY BREAKING ROPE!"
---
heello wailed pitifully. pirate katie sighed, disgruntled. "it's really all your fault for not paying attention to her..."
---
"SAY THAT AGAIN and ill GORE YOU" i was so mad. nobody tells me that i don't care and pay attention to heello! i lunged at him, guns blazing
---
we tussled for a while, ignoring heello as she wept, trying to stay still so the rope wouldn't fray and she wouldn't plunge to her death...
---
when suddenly.>>!!!!
---
through the cave's wall came a knight on a magnificent steed. i was awed, as was pirate katie. the horse brayed. it was beautiful.
---
"Where is the Heello Oo?" The knight asked in a thick german accent. When his gaze caught on Heello, he charged forwards.
---
He and his horse jumped over the pit of lava, catching Heello in his arms and then he made a smooth landing on the other side.
---
Folk music began to play. "Ah, my Heello Parade," the knight bellowed. "The music of my people!"
---
"WHO ARE YOU" I yelled. Katie the Pirate yelled too, but we were both being drowned out by this glorious music.
---
The knight turned and lifted off his helmet. Heello looked up at him with awestruck eyes. I gasped when the helmet was off.
---
It was...Haruhi Suzumiya?!
---
Nobody saw it coming. Haruhi said something in German before escaping through the hole he and his horse had made with Heello. THE ENd
---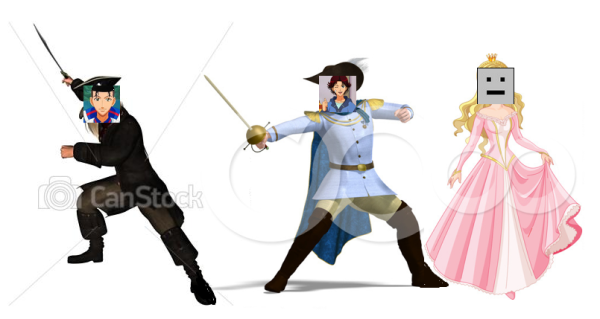 good use of my time.
---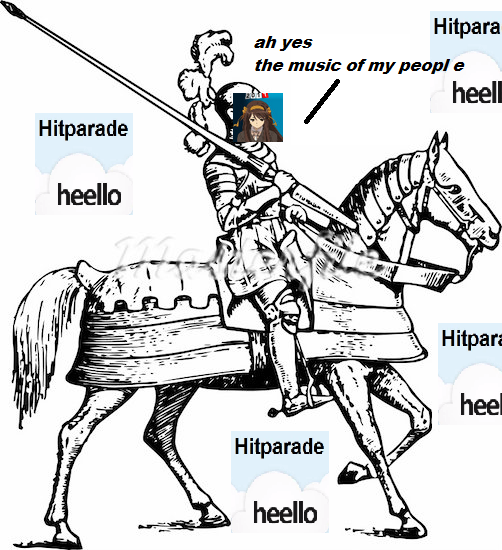 a hero appears
---
look i made a comic
---
heello n her knight in shining armo r......
---
i kinda started writing the next chapter just in case and william finds out that little polka dot dress ghost is a boy
---
he is blown away and dixies like HE HAS A HARE M OF BOYS and samuel benard terrenson is like GRosS@!!!
---
Kikumaru

will prince leslie dump heello for new heello?



---
Kikumaru

prince leslie gazed at heello lovingly. "when will your family be here?" heello looked bashful. "i'm not sure you'll like them.." "NONSENSE"



---
Kikumaru

leslie cried, taking heellos hand in his. "you know i'll accept them." heello still looked unsure. suddenly......



---
Kikumaru

the door got kicked in to reveal a woman, youthful and proud, with daring eyes and a rockin bod. "yo" she said



---
Kikumaru

"new heello, you actually came!" heello said, sounding a little strained. "duh" new heello said, flipping her hair.



---
Kikumaru

thats the end for now



---

---
Befugnisse in diesem Forum
Sie können in diesem Forum
nicht
antworten